15 + Years of

Plumbing

Heritage
Very few people think about which plumbing contractor to call until something unexpected happens. When that time comes, you need a plumber who will promptly and professionally diagnose and solve any plumbing or drain problem, from pipe leaks and toilet clogs to complex sewer and drain issues. This type of service excellence is the reason that people always recommend Mr. Drain ®. Mr. Drain ® Plumbing Experts are available around the clock, rain or shine for any emergency plumbing, drain cleaning, water heater install, tankless water heater install, trenchless sewers and any water or gas leak detection or repairs.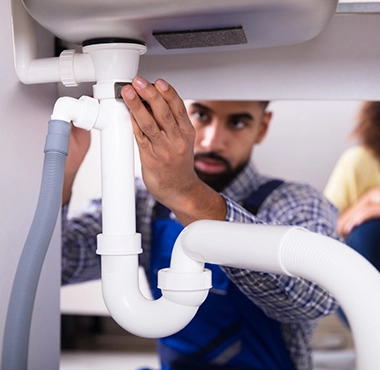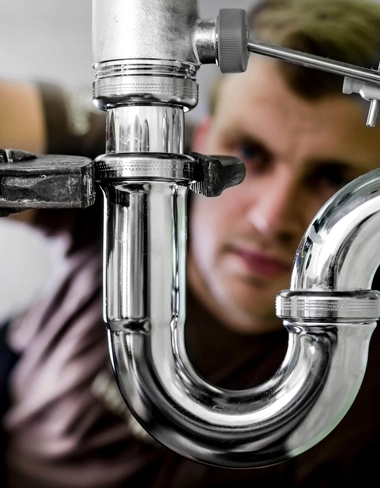 We promise to greet you with a warm friendly World Class Customer Service ® that will understand your situation, make you a priority and schedule an appointment time that fits your schedule. Our plumbing professionals work extremely hard to deliver the highest level of customer service and expertise and it's our #1 priority, we call it a World Class Customer Service ® because we truly believe it is unmatched in the Plumbing Industry. It all starts when you call our office at (886)-996-7372 24 Hours Day 7 Days a week around the clock. Emergency response is our specialty. Do you need emergency plumbers near me, emergency plumbing or drain contractors, expert knowledge to reroute water, drain or sewer lines, find pin hole leaks with leak detections or upgrade plumbing or drain system you are in right place.
Local Pros

are a tap away.
You have your options 24/7/365
Mr. Drain ® runs with UTZO
How It
Works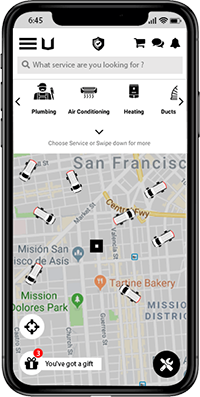 1
Find Mr. Drain ® near you. Pick any service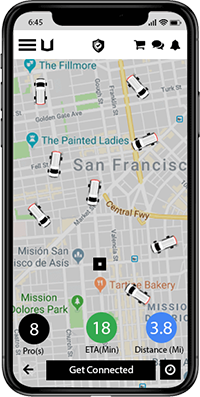 2
Connect to Mr. Drain ® in Under a MINUTE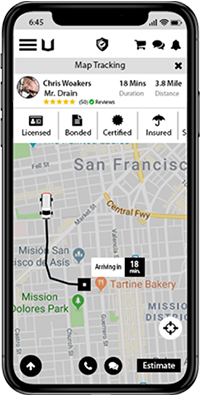 3
See En-Routed Mr. Drain ® With Real Time ETA
Valid Until: Never expired
Mr. Drain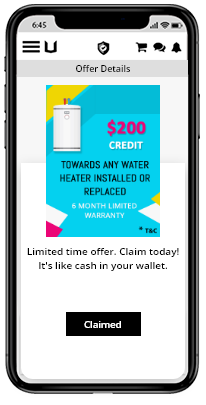 4
Claim unbeatable deals and discounts offered by Mr. Drain®
WHAT WE OFFER
Available for
24/7 Emergency

Service
SKILLED & TRAINED PROFESSIONAL
Highly recommend
I always dread having to contact any service or maintenance provider when things start to go wrong ? On this occasion I was pleasantly surprised as using the web site to book my problem was very straightforward and the price stated was the price I paid. I was then able to chat to someone online and arrange a time for the work to be carried out which was met and problem sorted by a very competent engineer. Thank you Mr.Drain Plumbing
- EVA
Helpful
Noticed a new puddle in my car port. Water was fast flowing on its roof caused by upstairs cold water tank overflowing. I'm deaf so contacted Mian by email and got a fairly quick response that it would be looked at soon. Within a couple of hours Victorio arrived and quickly sorted the problem by replacing a hard-water seized valve. Prompt, clean and fast service - Excellent. Thank you Mr.Drain plumbing
- RAEES SAVIR
Knowledgeable
Have used, Your Plumber Mr.Drain" many times over the past few years. They have always been so helpful and offered services fast. Whether the job has been an emergency (Burst pipe in the barn) a leaking tank, faulty taps or a leaking toilet, they have responded quickly and done the job in super fast time. Thank you! Good to have someone we can rely on and can recommend Your Plumber, to anyone Thank you Mr.Drain plumbing
- CASS
Great Service
Great Services , the guys worked without a stop from 8am to 7pm in one day to ensure that we could get heating and hot water after not having either for two weeks due to our energy and maintenance supplier taking an inordinate amount of time to inform us that our old boiler was not economical to repair and leaving us in the lurch. Would recommend this company to anyone. Thank Mr.Drain plumbing
- SEAN
Very Helpful
My boiler broke down and contacting Your Plumber Thursday evening, I had an appointment Friday and a new boiler Tuesday. Very quick and professional service. Victorio did really well swapping our old boiler to a new Glowworm. He answered all my ridiculous questions and it's a pleasure to see good tradesmen for a change. So, thank you Victorio and Mian, and Mr.Drain Plumbing. I will definitely recommend you in the future
- MARCIA
WHY CHOOSE US
Trusted
Plumbing

Professionals
Courtesy may not be the first thing people think of when it comes to plumbing, but for us, it's one of the most important tools we carry.
Nothing wears on homeowners like the idea of handling plumbing problems. From the water heater to your water lines, we take the pressure off of you (and put it back to your water lines). Our plumbers are the most recognized professionals in the world because we're committed to amazing service and nothing wears on homeowners like the idea of handling plumbing problems.
CALL ANYTIME... DAY OR NIGHT
1-886-996-7372