Hire a Mr. Drain
With Trust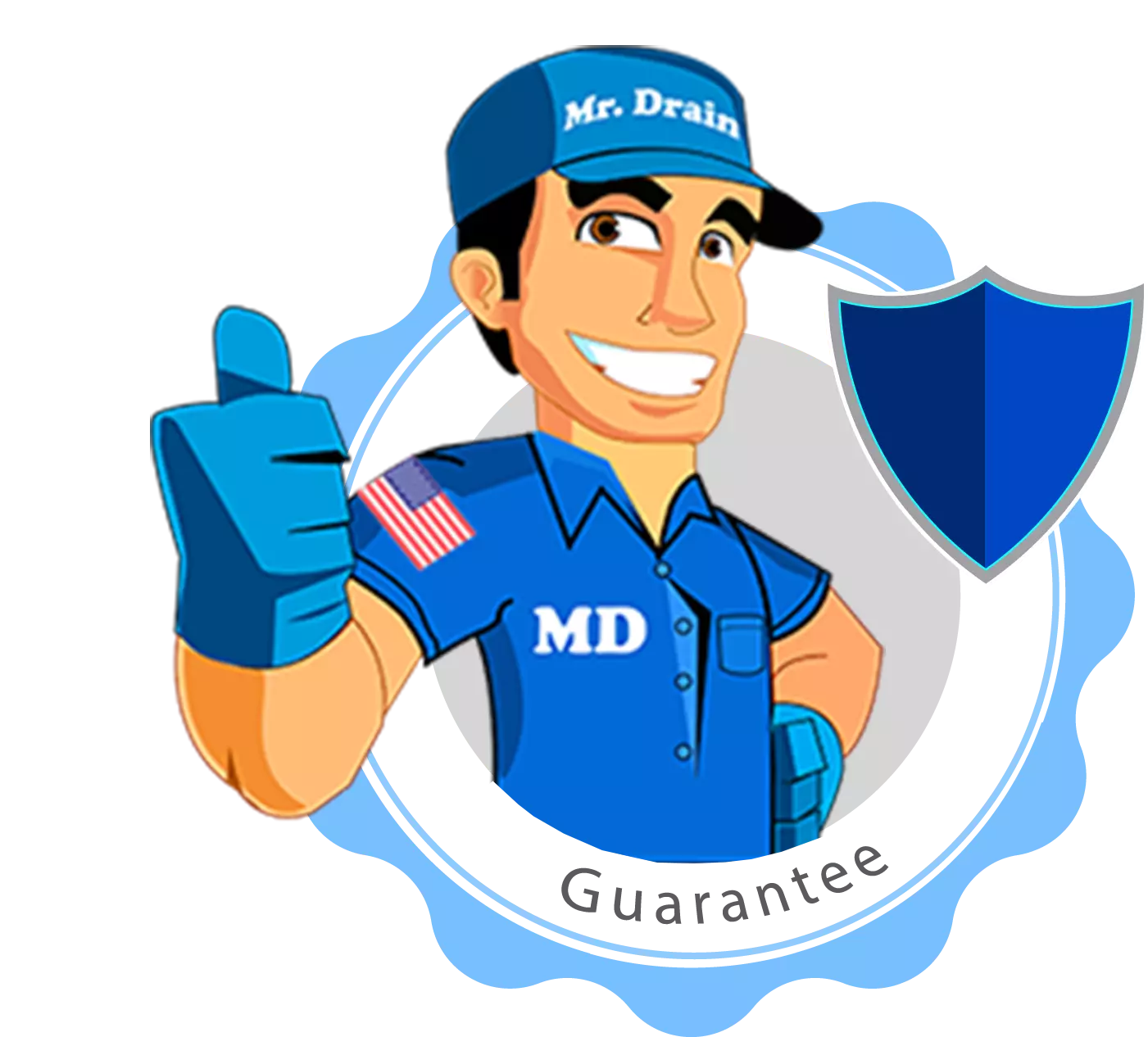 Work performed is covered under Mr. Drain Guarantee.
Only licensed, insured and screened pros.
Pay after work is done
100% customer satisfaction guaranteed.
100% money back guarantee.
Upfront prices with always free estimates.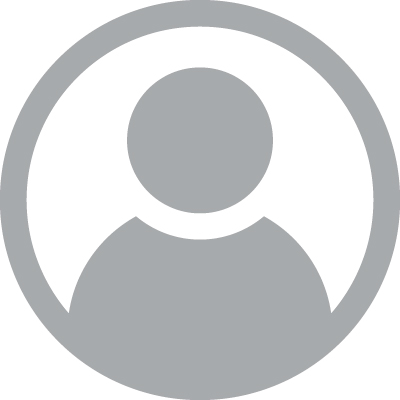 Mian Ahmed
Professional Plumbers in San Jose
I had an excellent experience with Mr. Drain Plumbing of San Jose. Mian and his team arrived on time, and they were professional and knowledgeable. They quickly diagnosed and fixed the issue with my water heater installation, and they also repaired a pipe in my garage. The pricing was very fair, and the work was done to a high standard. I would recommend Mr. Drain Plumbing of San Jose Ca to all.
First call will fix all ® Punctuality is Reality Here ®
Do you have a broken garbage disposal? - Is your garbage disposal leaking? - Do you want to replace your garbage disposal? - Do you want a garbage disposal repair service? - Do you have a burnt garbage disposal? -Is your garbage disposal dripping? Is the garbage disposal making noises? Are you looking for an affordable garbage disposal service? Do you have a clogged garbage disposal drain?
If you have frequent kitchen sink clogs then the possibility is that your garbage disposal is not crushing the food particles enough that it can pass through the drain so it's time to give the garbage disposal attention. We are experts in replacing, repairing, and installing any brand and size of garbage disposals. If your garbage disposal is clogged, burnt, or making noises, we are available 24 Hours a Day 7 Days a Week to unclog any garbage disposal drain.
Garbage

Disposals

A garbage disposal unit or waste disposal unit is a device, usually electrically powered, installed under a kitchen sink between the sink's drain and the trap which shreds food waste into pieces small enough-generally less than 2 mm (0.079 in)-to pass through the drain. Do you know that a sink garbage disposal unit makes it fast and easy to clean up your food waste? The Garbage disposers are one of the most misused appliances in your home.

Mr. Drain Plumbers are experts in installing, repairing, and replacing any kind of garbage disposal. Not only repairs our experts will do a free inspection of your garbage disposal after they will perform any plumbing or drain service in your home. Need Garbage Disposal Repair, Garbage Disposal Contractor, Garbage Disposal Services or looking for Garbage Disposal Company, Garbage Disposal Installation, Garbage Disposal Drain Clear, Garbage Disposal Drain Repair and Fix or Garbage Disposal un jam we are available 24 hours a day 7 days a week.
Project Portfolio from the
Mr. Drain
Mr. Drain Plumbers

carry 20+ Years
of Plumbing Experience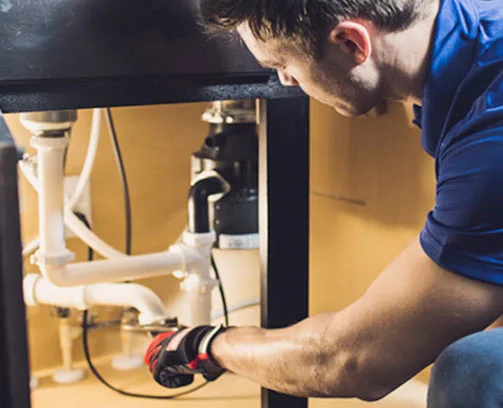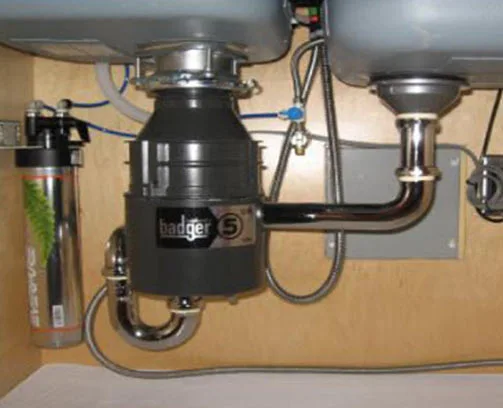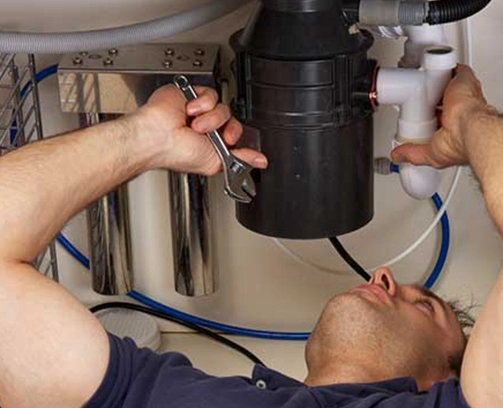 Why Does Kitchen Sink Smell?
Is there a funky odor coming from your kitchen sink? Does your nose wrinkle up every time you walk into the kitchen, perturbed by a smell that seems to rise out of the garbage disposal? The reason is that your garbage disposal is not functioning how it should and is one of the big reasons for the smell. A Garbage Disposal is supposed to eliminate odors by chopping up garbage and sending it down the drain. But occasionally the disposal itself becomes the source of smells. The smell is caused by garbage collecting inside jammed disposal then it is a matter of paying serious attention and call Mr. Drain Plumbing. Our technicians will inspect the garbage disposal and give you the best option to get rid of continuous smells. Mr. Drain leaning ® Digressers are very efficient to keep the smell and odor away from your sink. Call us today for more details on how our degreasers can bring environmentally friendly solutions to your kitchen.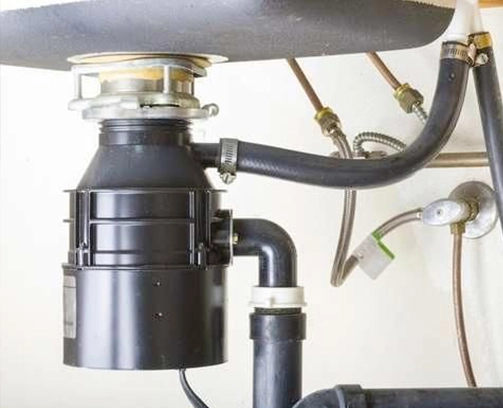 The Value of a
Garbage Disposals
Very few people realize that garbage disposers are only designed to handle light food residue that is rinsed from plates and cooking utensils before they go into the dishwasher. Large quantities of food and debris going into disposers can overwhelm them and clog the kitchen sink drain. The Parties, Functions, Christmas, Any Gathering, Black Friday, Easter, and Thanksgiving Days are the most common day of the year for garbage disposers to jam and for kitchen sinks to clog. Big meal preparation and a busy kitchen are to blame.
But the residence should not worry, as their neighbor plumber is a few minutes away. We service and repair all brands/models disposals. Few things are more frustrating than a kitchen sink that won't drain but Experts at Mr. Drain will repair or replace broken disposers and get your sink back to normal in no time.
Garbage Disposal

Problems

Like other appliances in your home garbage disposals run on electricity and are composed of movement parts. A garbage disposal can break down any time and can become a big inconvenience resulting in repeatedly clogged kitchen drains. Following are some of the reasons that garbage disposals stop working:
It can get jammed
It makes a humming noise
It can leak
It's is on, but nothing is happening
It's grinding or disposing poorly
It can burn and smell burnt
Garbage Disposal

Brands We Install

Mr.Drain Plumbing proudly installs the following garbage disposal brands.
Brasstech
Broan
Electrolux
Franke
GE
Insinkerator
Kindred
Kitchenaid
Larsen Supply Co
Maytag
Mountain Plumbing
Nemco
Newport Brass
Rohl
Salvajor
Viking
Waste King
Waste Maid
Whirlpool
The best experience that makes
Mr. Drain

different from others:
Available On-Demand any time around the clock
On-Call, 24/7/365 for any emergency service
All work and parts installed are guaranteed
Flexible scheduling based on your schedule
Punctual, on time, courteous, professional experts
Upfront pricing with never overtime charge
Fixed right first time – every time
Preventative maintenance plans are available
24/7/365 Emergency Services.
Call Mr. Drain Plumbing Experts

Near Me Today!

Contact your local Mr. Drain Plumber today for upfront pricing, honest advice, priority scheduling, and preventative plans available. We will ensure that your garbage disposal runs smoothly and that your kitchen stays away from smells and odor.

Call garbage disposal experts and garbage disposal contractors at Mr. Drain 24 hours 7 Days a week. Save time save money call Mr. Drain Today at
1-886-996-7372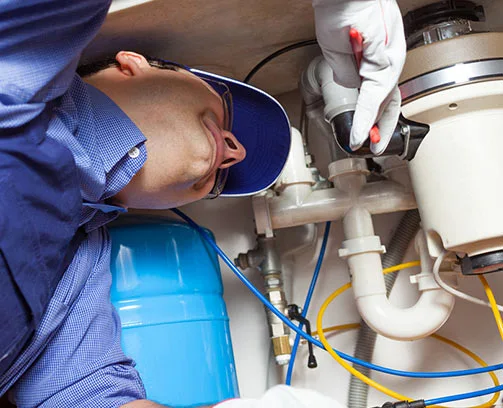 Always Upfront Pricing ®
Never an extra charge for nights and weekends ever
Professional and courteous Mr. Drain ® Plumbers
Every Mr. Drain ® is Licensed, Insured and Bonded
Every Mr. Drain ® is Background Checked and Screened
With Mr. Drain ® It Drains or It's Free ®
With Mr. Drain , ® First Call Fixes All ®
Punctuality is Reality Here ® at Mr. Drain , ®
Exceptional Services Guaranteed ® at Mr. Drain ®
Mr. Drain ® runs with UTZO
How It
Works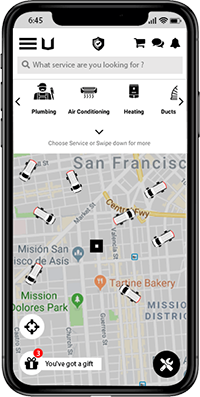 1
Find Mr. Drain ® near you. Pick any service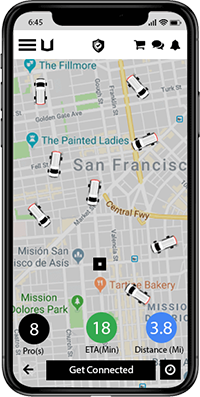 2
Connect to Mr. Drain ® in Under a MINUTE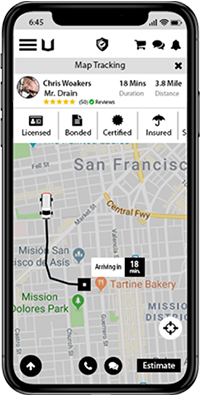 3
See En-Routed Mr. Drain ® With Real Time ETA
Valid Until: Never expired
Mr. Drain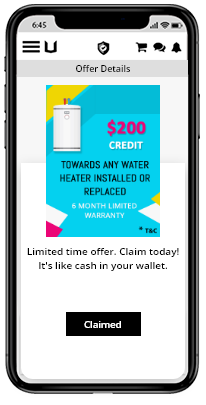 4
Claim unbeatable deals and discounts offered by Mr. Drain®
WHAT WE OFFER
Available for
24/7 Emergency

Service
SKILLED & TRAINED PROFESSIONAL
Call Us Today!

Our Truck might be in your Neighborhood

Plumbing experts at Mr. Drain ® are available 24/7 around the clock. We know heaving an emergency plumbing or drain problem is not what you want and wouldn't be the pleasant experience and our service experts will do the best to quickly and professionally solve any plumbing or drain problem. Mr. Drain ® is the best Rooter Service in your area save time and save money and make that call to Mr. Drain ® today.

Contact Your Local Mr. Drain ® Plumbing Today to Schedule a plumbing Service And

Free In-Home Inspection of your Whole House Plumbing & Drain System.
Local Mr. Drain

® Plumbers are a tap away.
You have your options 24/7/365