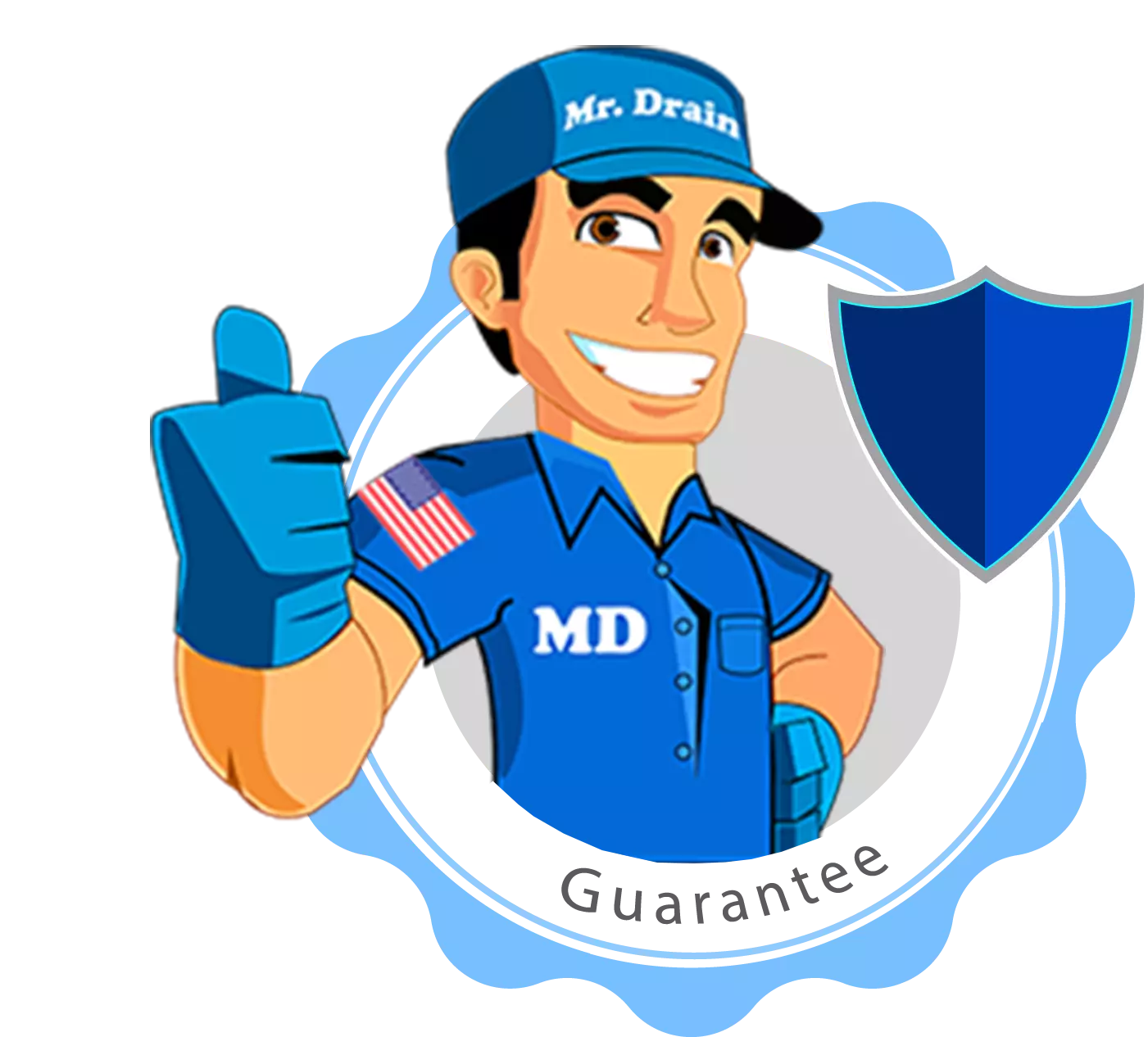 Work performed is covered under UTZO Guarantee.
Only licensed, insured and screened pros.
Pay after work is done
100% customer satisfaction guaranteed.
100% money back guarantee.
Upfront prices with always free estimates.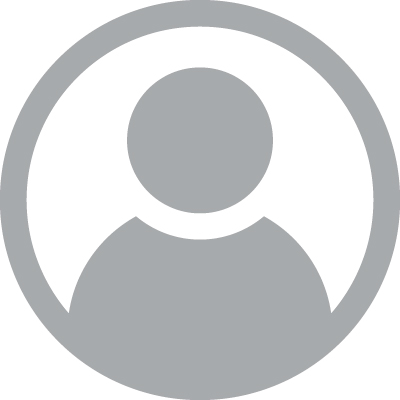 Mian Ahmed
Professional Plumbers in San Jose
I had an excellent experience with Mr. Drain Plumbing of San Jose. Mian and his team arrived on time, and they were professional and knowledgeable. They quickly diagnosed and fixed the issue with my water heater installation, and they also repaired a pipe in my garage. The pricing was very fair, and the work was done to a high standard. I would recommend Mr. Drain Plumbing of San Jose Ca to all.
First call will fix all ®
Mr Drain ®

It Drains or It's Free ®

Do You Have Re-Occurring Sewer Problems? Do you have A Sewer Back up Emergency or Do You Face Slow Drain Problems? – Are you looking for Sewer Camera Inspection? Do You Want To Locate The Sewer Or Drain Line? – Does Your Toilet Make Gorgeling Noises When You Flush the Toilet? – Do you Want Emergency Sewer Repair or Replacement? - OR- You are Looking for Emergency Plumbing Company Who Is Licensed, Insured, Local, and Available 24/7? Then the search ends.

We are here for any Sewer or Drain Line Video Camera Inspection – Sewer Line Location – Emergency Plumbing − Emergency Drain Cleaning – Plumbing or Drain Fix – Plumbing or Drain Repair and Installation, Mr. Drain Plumbers are Emergency Plumbers with availability 24 Hours a Day 7 Days a Week.
Seeing Is Beliving, Know What Caused The Problems In Your
Sewer or Drain Lines
Mr. Drain ® Plumbers have the best and most advanced top-of-the-line plumbing and sewer line inspection equipment to view the condition of the plumbing, drain, and sewer lines from inside. In the back days, this was never possible to see how the drain or sewer lines look from inside. Not only this Mr. Drain ® will make the sewer line video available for you to watch any time. Our experts make sure that our customers have a complete understanding of the plumbing, drain, and sewer system's need before we start any work.
Project Portfolio from the
Mr. Drain
Mr. Drain ® Plumbers

carry 20+ Years
of Plumbing Experience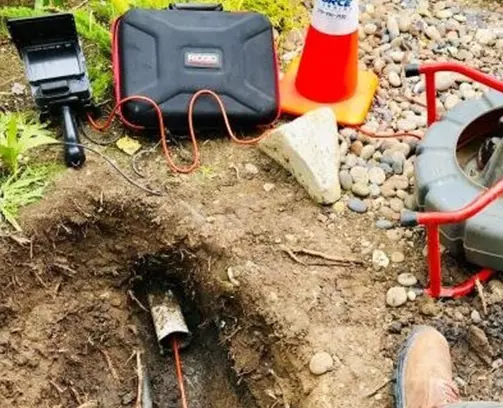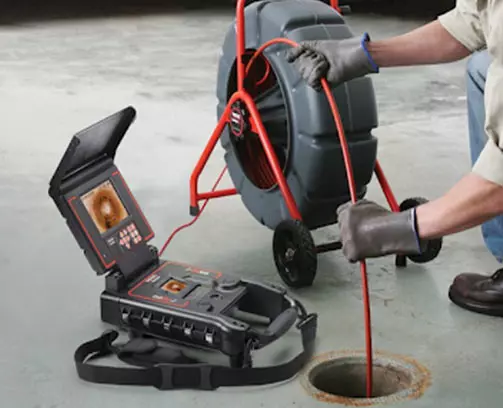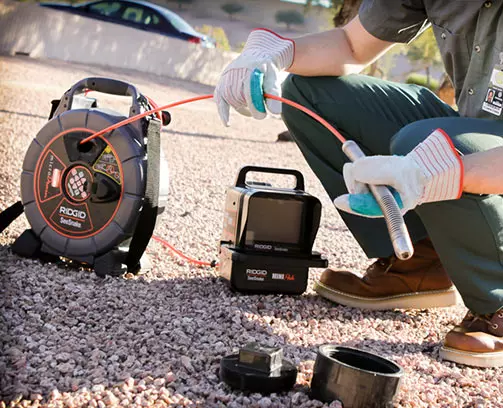 How Mr. Drain ® Inspects The Sewer And Drain Lines?
It's wise thinking to believe in what you see that's why Mr. Drain ® Plumbers delivers you Art of Sight by looking into the drain lines with the 4K Video Camera. Video cameras have become one of the most valuable tools in the plumbing business. Specially made with fiber optic push rods the cameras allow for a visual inspection of underground sewer lines and other piping to determine the condition of the inside of the pipe. A flexible rod with a high-resolution video camera on its tip is inserted into the drain or sewer line for inspection.
A video recording and images are transmitted to the camera operator which is saved in the pin drives or on Mr.Drain ® Cloud for a permanent record. Radio transmitters on the camera record the depth and physical location from the surface so that defects and obstructions can be corrected cost-effectively.
Did you flush your wedding ring down the drain? Don't worry a
Mr. Drain ®

Plumber can find with his sewer video camera in MINUTES.

Do you know that the drain backups, gurgling noises, slow drains, and other draining problems are often an indication or a symptom of blockage in the drain and sewer line? This can be a minor issue or a very big problem that may begin for a long time in the past or may have risen recently. In the past, there was no efficient and accurate way of determining the cause without expensive, destructive excavation of the drain and sewer pipes. But today plumbers at Mr. Drain ® use CCTV technology to find the exact points of problems without tearing lawn or breaking driveways.

The advantage of a Mr. Drain ® Camera Inspection is that there is no more guessing about the condition of the drain or sewer lines from inside and to be safe from digging on wrong spots to make repairs. Contact your local Mr. Drain ® Plumber video sewer inspection specialist today to schedule a video inspection of your drain or sewer line. Call drain cleaning experts and drain contractors at Mr. Drain ® 24 hours 7 Days a week. Save time save money call Mr. Drain of Today at 1866-996-7372. Our licensed plumbing experts will perform the sewer line camera inspection or a drain line camera inspection and will locate the sewer line or the drain line, this allows you to make informed decisions based on our honest and accurate upfront pricing.
Always Upfront Pricing ®
Never an extra charge for nights and weekends ever
Professional and courteous Mr. Drain ® Plumbers
Every Mr. Drain ® is Licensed, Insured and Bonded
Every Mr. Drain ® is Background Checked and Screened
With Mr. Drain ® It Drains or It's Free ®
With Mr. Drain ® First Call Fixes All ®
Punctuality is Reality Here ® at Mr. Drain ®
Exceptional Services Guaranteed ® at Mr. Drain ®
Mr. Drain ® runs with UTZO
How It
Works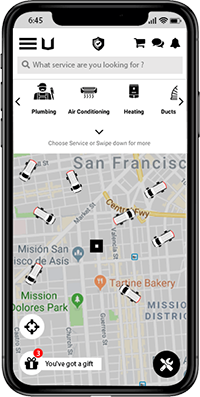 1
Find Mr. Drain ® near you. Pick any service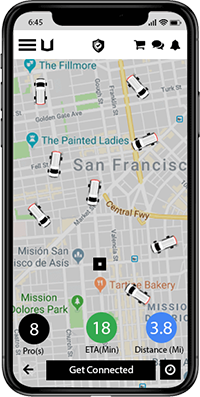 2
Connect to Mr. Drain ® in Under a MINUTE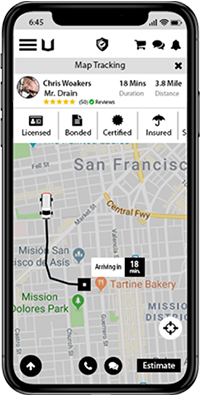 3
See En-Routed Mr. Drain ® With Real Time ETA
Valid Until: Never expired
Mr. Drain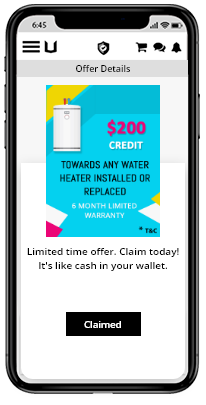 4
Claim unbeatable deals and discounts offered by Mr. Drain®
WHAT WE OFFER
Available for
24/7 Emergency

Service
SKILLED & TRAINED PROFESSIONAL
Call Us Today!

Our Truck might be in your Neighborhood

Plumbing experts at Mr. Drain ® are available 24/7 around the clock. We know heaving an emergency plumbing or drain problem is not what you want and wouldn't be the pleasant experience and our service experts will do the best to quickly and professionally solve any plumbing or drain problem. Mr. Drain ® is the best Rooter Service in your area save time and save money and make that call to Mr. Drain ® today.

Contact Your Local Mr. Drain ® Plumbing Today to Schedule a plumbing Service And

Free In-Home Inspection of your Whole House Plumbing & Drain System.
Local Mr. Drain

® Plumbers are a tap away.
You have your options 24/7/365