Hire a Mr. Drain
With Trust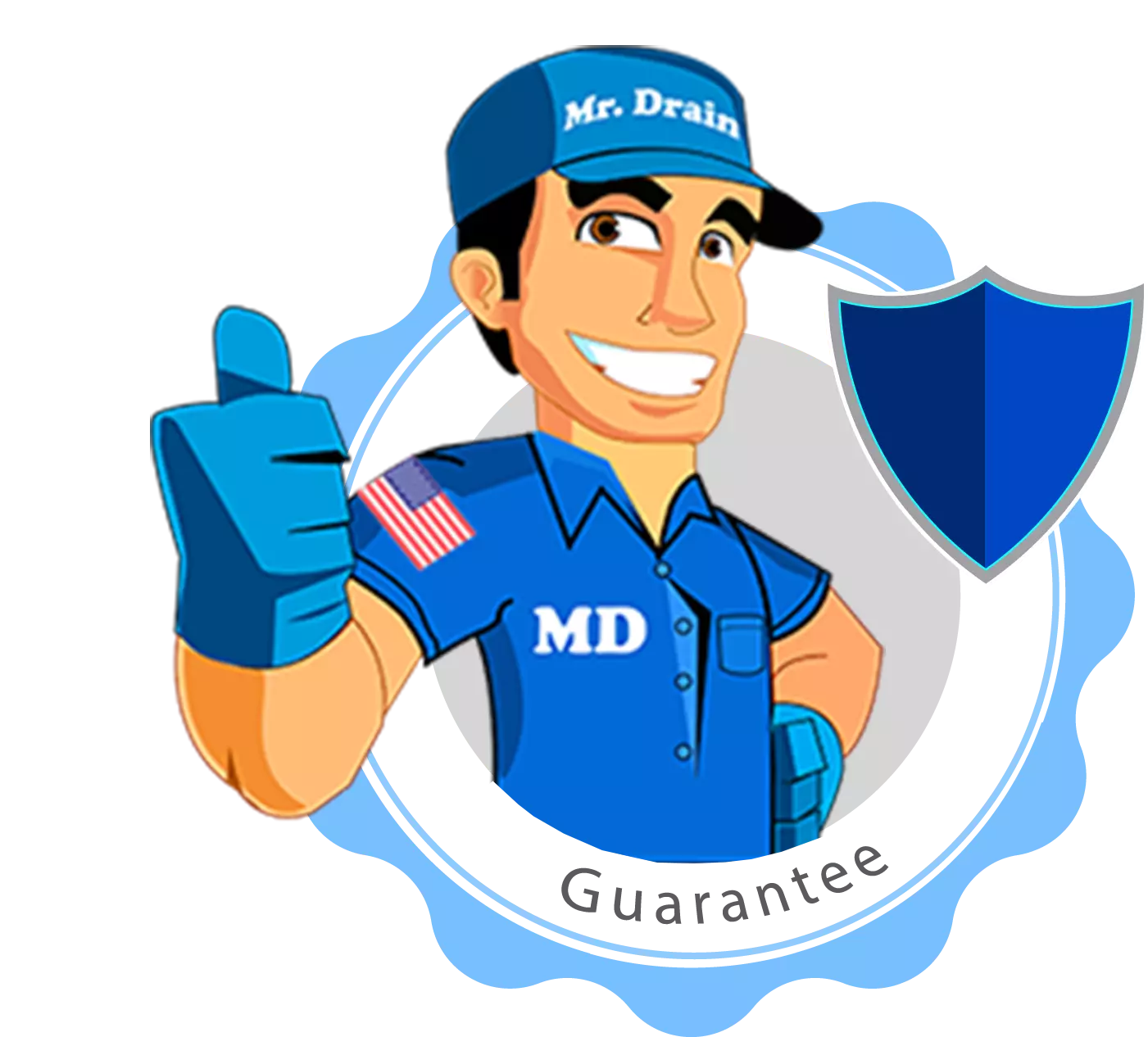 Work performed is covered under Mr. Drain Guarantee.
Only licensed, insured and screened pros.
Pay after work is done
100% customer satisfaction guaranteed.
100% money back guarantee.
Upfront prices with always free estimates.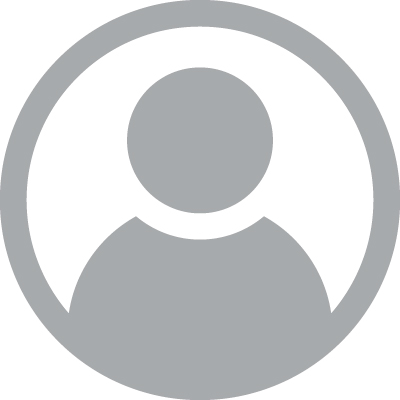 Mian Ahmed
Professional Plumbers in San Jose
I had an excellent experience with Mr. Drain Plumbing of San Jose. Mian and his team arrived on time, and they were professional and knowledgeable. They quickly diagnosed and fixed the issue with my water heater installation, and they also repaired a pipe in my garage. The pricing was very fair, and the work was done to a high standard. I would recommend Mr. Drain Plumbing of San Jose Ca to all.
First call will fix all ®
Sewage Ejection

or Grinder Pump Repair And Replacement

Do You Have a Broken Sewage Ejection or a Grinder Pump? – Did Your Duplex Sewage Pump System Failed? – Did the Sewage Pump Stopped Working? – Do You Hove Sewer Back-Up? – Is Sewage Ejection or Grinder Pump Making Humming Noise? – Looking For a Sewage Pump Contractor – Is your Sewage Pump Jammed? – Do you want to replace your Sewage Pump? - Do you want A Sewage Pump Repair Service? – Do You Want to Upgrade Sewage Pump? – Do You Need a Sewage Pump Replaced? – Do You Have Sewer Flooding In The Crawl Space or Basement? – Want an Emergency Plumber? − Looking for Clogged Drain Cleared? Or Want a 24 Hour Plumber?

The professionals at Mr. Drain ® Plumbing are here for any kind and size of Sewage Ejection Pump– Installation or Repairs and We are The Licensed And Insured Sewage Ejection or Grinder Pump Contractors. The emergency Sewage Ejection or Grinder Pump Contractors with 24/7 Service is one call away.
Best
Sewage Pumps

Pros

No one wants to deal with the sewage problems. It's something we'd rather not to deal with if we could. But unfortunately, some of us don't have the luxury of not having to worry about what happens after they flush the toilet. Whether you have a toilet in the basement or you have the drains running anywhere below the city sewer level line, there should be a way to forcefully push out of your home.
Project Portfolio from the
Mr. Drain
Mr. Drain ® Plumbers

carry 20+ Years
of Plumbing Experience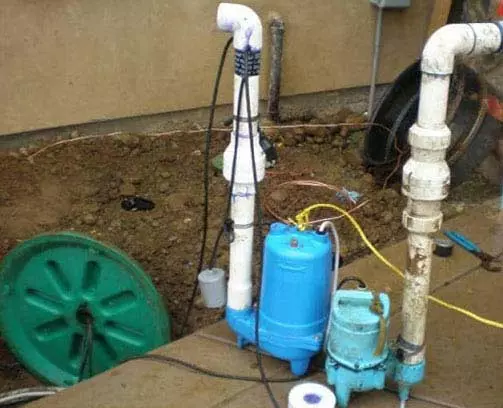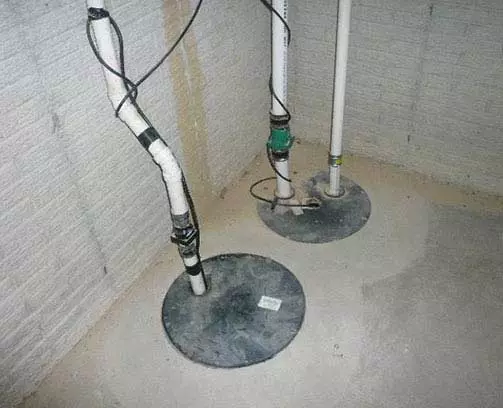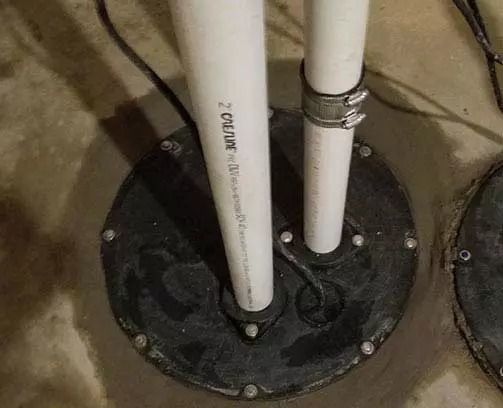 What is a sewage ejector pump?
Sewage pumps are mostly submersible pumps designed to move wastewater from a low area, such as the basement, to a septic tank or a city sewer main. A sewage ejector pump, in particular, is a type of sewage pump that's used for raw sewage containing solids up to 3" in diameter. It doesn't have the grinding or crushing blades like the sewage grinder pump and is mostly used in basic residential applications.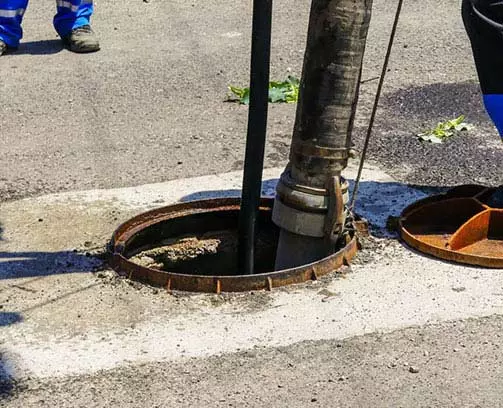 What is a
sewage grinder pump?
The grinder pumps are more than sewage pumps, which is one of the reasons they are confused. They include cutting, crushing, or grinding blades that can chop the harder solids into smaller pieces, creating a slurry or a sewage liquid that can more easily pass through the pipes it is then pumped to a higher elevation than general sewage pumps. For this reason, grinder pumps tend to use more power and are more expensive.
What is a dual or duplex
sewage pump

station?

A duplex or dual configuration means that there are two pumps in the sewage system. The sewage pump stations can also be designed as a simplex, triplex, and up to pentaplex configurations, all depending on how many pumps are required to meet the flow requirements.

A duplex control sewer control system uses two pumps, known respectively as the lead and lag pumps. Floats switches control both pumps; when the water level in the sewage pit lifts the lowest float, it activates a switch to turn on the lead pump. However, if sewage continues to rise, the lag pump activates as well.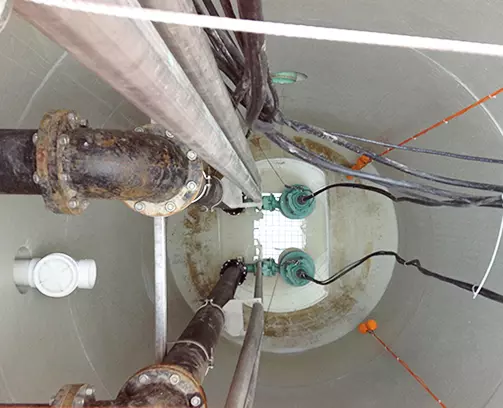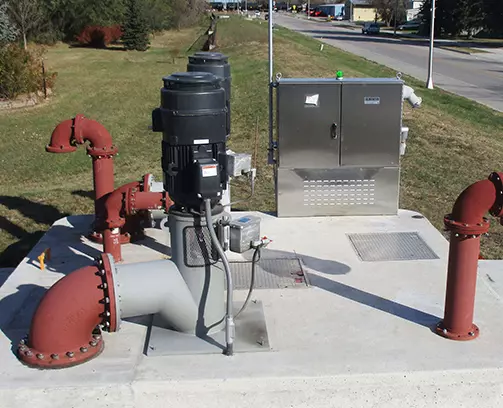 What is a

Lift Station?

A wastewater lift station is also called a pumping station that moves wastewater from a lower elevation to a higher elevation. The benefit of using a lift station in a sewage collection system is that it saves a substantial amount of money in excavation costs, which involves digging for sewer pipes.

If a lift station fails, by either a force main break, power outage, or pump failure, the wastewater collects in the lift station wet well and will back up into the collection system.
When do I need to fix or replace a
sewage pump?
If your basement bathroom drains are below the level of the municipal or city main sewer line you can't use gravity to move it there. A sewage ejector or a grinder pump can easily push all of it through pipes that lead to the mainline.
If you don't have your house drains connected a city sewer then you must have a private disposal system consisting of a septic tank, leach field, or a cesspool.
The sewage ejector or grinding pumps are very popular in homes that aren't connected to the public sewer. The pump clears out the sewage from the house and into a septic tank where it's allowed to settle.
Mr. Drain ® Plumbing experts have the best solutions when it comes to diagnosing the problems with the sewage pumps, their proper sizing, and in picking the best efficient pumps that are needed to fulfill the exact requirements. Not every sewage pump out in the market will work the way you want because it's a sewage pump, yet there are many factors to consider just give us a call and lightening Mr. Drain ® Plumbers will arrive in no time to handle any sewage pumping challenges.
The

Problem

The sewage pumps are designed to lift wastewater up to the level of your main sewer drain. When the sewage either the ejector or grinder pump works properly, the device pumps water out of a drainage basin (called a sewage pit or sump basin) until the basin is almost empty, then turns off until the drainage basin fills again with wastewater.

The sewage pumps are not built to last forever and they also break or stop working they mostly have issues when:
The sump basin is too large or too small.
The ejector pump is not powerful enough.
There's no check valve on drainage lines.
There's a stuck check valve in the system
The sewage pump is tilted.
The float valve or sensors are set incorrectly.
The drainage lines are clogged.
The drain lines are too large or too small.
The sewage pump system is not properly designed.
The sewage basin or pit has debris.
The pumping station is improperly designed or stopped working
Improper
sewage system

venting

The Sewage pumps require a vent that runs from the sewage pit to a separate or main-stack plumbing vent. If the vent becomes clogged with debris from either end, sewage gasses won't escape the system and your home may develop an odor. The sewage pump vent also equalizes pressure in the basin to keep the drainage water flowing in the right direction.
Improper
sewage pit

sealing

The sewage pit should be sealed with a removable cover. The cover helps maintain pressure in the basin, keeps debris and pests out of the ejector basin, and reduces odors near the sewage pump.
The

Solution

Understanding why sewer ejector or grinder pumps fail can help you as the property owner avoid unexpected breakdowns and costly repairs down the road. If you are constantly having issues with your sewage pump, Mr. Drain ® Plumbers are the experts you deserve. We will come out instantly and look directly above the level of the pump, check the vent if it's clogged, If sewage isn't trickling from the vent hole, they will unplug the pump and clear the blockage to open the vent. We will also inspect the pump fittings and components for corrosion and wet spots where there may be leaks. If the pump hasn't been used for a while, our experts will test for the proper functional sewer ejector or grinder pump by pouring three to four gallons of water into the empty ejector basin. The pump should operate smoothly and stop when the basin is empty. They will also test the float switches, the control panel system, and the lift issues associated. Don't delay make that call to, Mr. Drain ®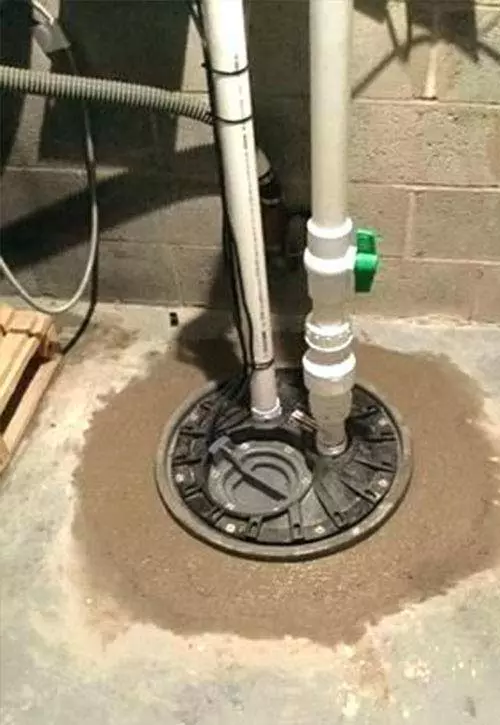 Mr. Drain ® runs with UTZO
How It
Works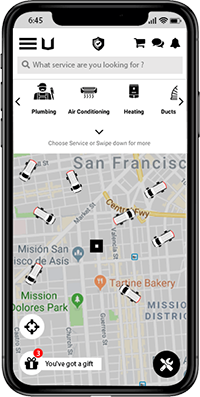 1
Find Mr. Drain ® near you. Pick any service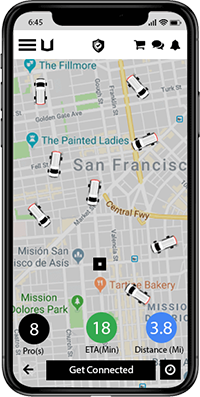 2
Connect to Mr. Drain ® in Under a MINUTE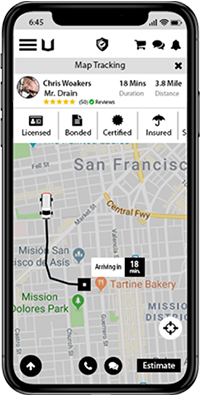 3
See En-Routed Mr. Drain ® With Real Time ETA
Valid Until: Never expired
Mr. Drain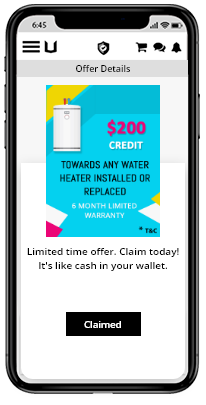 4
Claim unbeatable deals and discounts offered by Mr. Drain®
Sewage Ejection

or Grinder Pump Inspection, Repair & Replacement Services

A properly installed and maintained Sewage Ejection or a Grinder Pump will solve most basement sewer flooding and backup issues. As residential and commercial plumbing experts, Mr. Drain ® Plumbing can inspect your property and service or repair the nonfunctional sewer ejector pump.

Sewage Ejection or Grinder Pumps are used to pump the sewage away from the lowest point of the home's drainage system where gravity sewer flow is not available and protect your basement from flooding. Sewage Ejection Pumps are pivotal during heavy usage of water to reduce flooding from overflowing sewage from a plumbing issue. If your Sewage Ejection Pump stops working, it's important to identify the cause and find a solution to avoid serious damages to your home. A modern, efficient electric-powered Sewage Ejection Pump will discharge the collected wastewater out of the pit or and into the city sewer or out on the property private disposal system, away from your house based on local code requirements.
How A
Sewage Ejector or Grinder Pump

Works

Drain pipes carry the sewage to the sump tank that is buried under the floor slab or in the basement in the dirt. Larger homes may have two or more sewage tanks for the proper functioning of the system. The sewage pump tank (also known as "basin" "crock" or "sewage pit") may be made of plastic, clay, steel, concrete, fiberglass, or even polyethylene. All sewage tanks also have a sturdy cover or a tight lid to maintain a strong seal. When the tank gets filled with sewage water up to a certain level, the pump automatically gets activated because a float switch powers the pump, and the sewage is forcefully pumped out.
Emergency
Sewage Ejection

Pump Repair Near Me

The professionals at Mr. Drain ® Plumbing have the best solutions to install – repair – fix or design any Sewage Ejection Pump system. A licensed, insured and well-trained Mr. Drain ® Plumber will quickly locate faulty Sewage Ejection Pump problems, Before the next big rainstorm, call Mr. Drain ® Plumbers for expert plumbing repair by courteous plumbing professionals. Don't wait until it's too late give us a call today.
WHAT WE OFFER
Available for
24/7 Emergency

Service
SKILLED & TRAINED PROFESSIONAL
Call Us Today!

Our Truck might be in your Neighborhood

Plumbing experts at Mr. Drain ® are available 24/7 around the clock. We know heaving an emergency plumbing or drain problem is not what you want and wouldn't be the pleasant experience and our service experts will do the best to quickly and professionally solve any plumbing or drain problem. Mr. Drain ® is the best Rooter Service in your area save time and save money and make that call to Mr. Drain ® today.

Contact Your Local Mr. Drain ® Plumbing Today to Schedule a plumbing Service And

Free In-Home Inspection of your Whole House Plumbing & Drain System.
Local Mr. Drain

® Plumbers are a tap away.
You have your options 24/7/365